For The Win no Moche XL Esports 2019
Jun 12, 2019
Tal como no ano passado voltamos a estar presentes no Moche XL Esports 2019. Ao contrário do ano passado, no entanto, estaremos presentes com um stand próprio e só da For The Win - o ano passado estivemos na Sala Tejo com a Randstad.
O Moche XL Esports é um evento que não requer introduções. Com certeza são poucos os que não ouviram o Altice Arena a vibrar com o amor pelos esports. Foram vários os jogadores de CS:GO que foram ao torneio do ano passado que se manifestaram sobre a multidão, afirmando que são os melhores.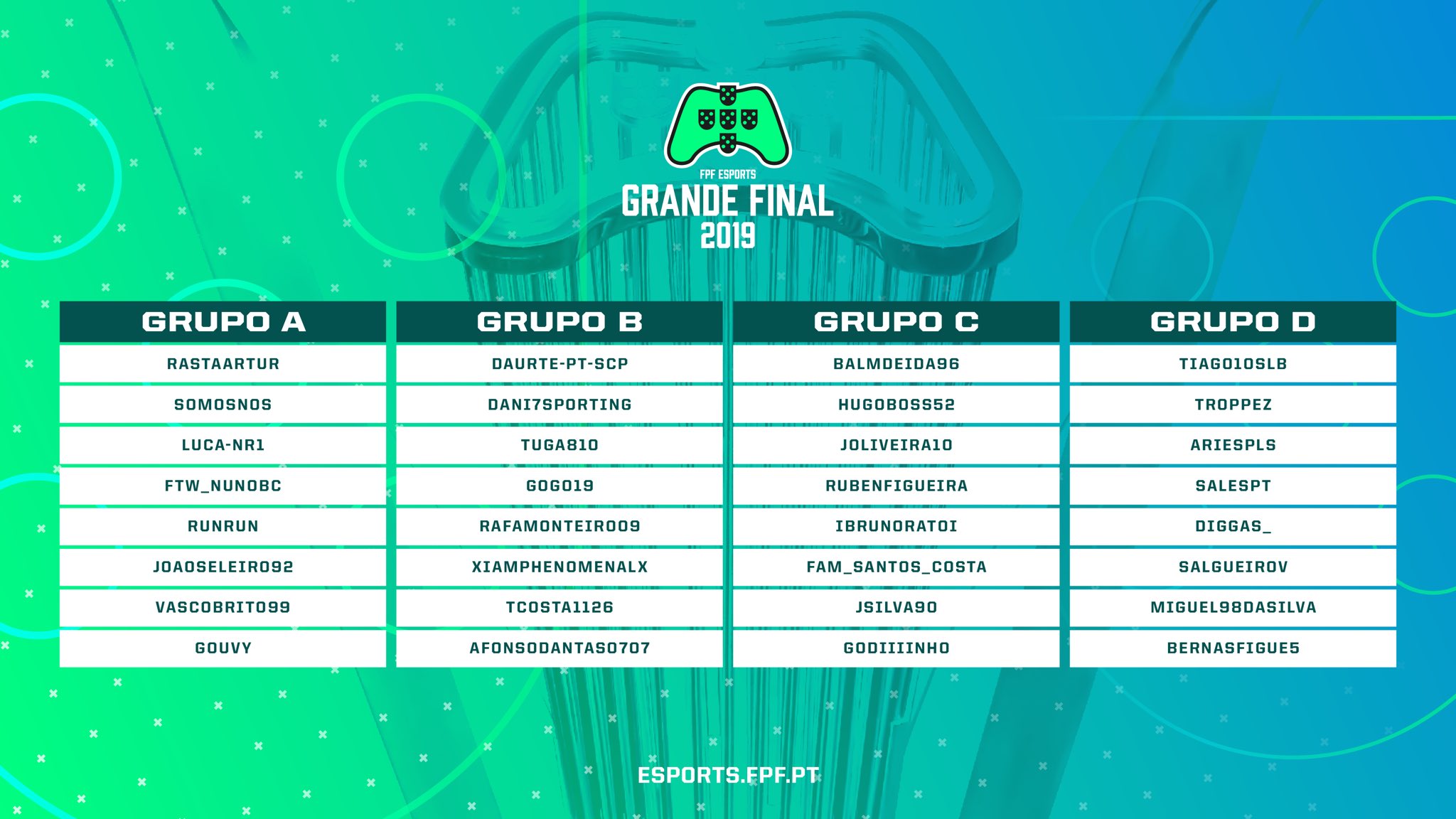 Vão 3 jogadores nossos à final de 1v1 da FPF eSports
A For The Win não vai apenas para o CS:GO, mas pelos esports, pelo convívio e pela oportunidade de dar mais e mais chances ao nossos fãs para conhecerem os seus staffs, jogadores e streamers favoritos, marcando presença na maioria dos eventos ao longo do ano, um pouco por todo o país.
Não te esqueças que termina já hoje, o sorteio de 5 bilhetes para tu vires connosco experienciar o maior evento de Esports português. Se tu queres estar connosco no XL Esports, é só acederes à pagina de Gleam e tentares a tua sorte.
No stand da OMEN by HP, em pleno XL, podes contar com muitas atividades e áreas de experimentação. Como não queriamos deixar passar este evento sem teres oportunidade de estares com os melhores jogadores e streamers lado a lado, em ambos dias, das 14h00 às 18h00, podes contar com diversos torneios e habilitares-te a vários prémios.

Planta Moche XL Esports 2019
A comitiva da FTW que vai ao XL Esports 2019 é a seguinte:
Stand FTW
Direção:

Ramiro "Teodosius" Teodósio, CEO
Staff:

Daniel "Medjay" Guerreiro, fotografia

Vasco "ISPOT" Anjos Costa, staff de CS:GO

Miguel "Vp7" Vasconcelos, staff de CS:GO

Alexandre "Chay" Pereira, coordenador de League of Legends

Gonçalo "Cavalair" Polido, staff de League of Legends

Rui "Patrick" Pinto, coordenador de Fortnite

Diogo "Azougas" Azougado, staff de Fortnite

Pedro "Piscka" Dias, staff
CS:GO:

Daniel "NABOWOW" Brito
CoD:

Ludgero "SXNNY" Teixeira
FIFA:

Tiago "Tiago10SLB" Araújo

Nuno "nunobc" Barateli

Gonçalo "Gogo" Maia
LoL:

Marcos "Xaky" Letras
Brawl Stars:

João "Sop4s" Rodrigues

João "sNifz" Fins

António "A N T O N I O" Buzaglo
Streamers:

Frederico "zEtheone" Camurça, https://www.twitch.tv/zetheone

Mariana "Mariikawa" Almeida, https://www.twitch.tv/mariikawa

João "Rockpt98" Nunes, https://www.twitch.tv/rockpt98

Beatriz "Witch Sama" Cabral, https://www.twitch.tv/witch_sama

Rui "TugaTV" Ribeiro, https://www.twitch.tv/tugatv

Helena "Helena_Santos" Santos, https://www.twitch.tv/helena_santos

Patrícia "weatherlight" Casaca, https://www.twitch.tv/weatherlight

João "Joaos92" Soares, https://www.twitch.tv/joaos92

Clah "Norrdlys" Ferraz, https://www.twitch.tv/norrdlys

Paulo "RufoxTV" Pereira, https://www.twitch.tv/rufoxtv

Rafael "PatoDaMargem" Pinto, https://www.twitch.tv/patodamargem

Luís "KA1ONE" Serdeira, https://www.twitch.tv/ka1one

Daniela "Schyax" Monteiro, https://www.twitch.tv/schyax

Sérgio "Tadenight" Mendes, https://www.twitch.tv/tadenight

João "Darkzonee" Narciso, https://www.twitch.tv/darkzone

Ricardo "Zorlak" Sousa, https://www.twitch.tv/zorlakoka

Bruno "ImpaKtTV" Moutinho, https://www.twitch.tv/impakttv

Alexandre "Archarom" Maia, https://www.twitch.tv/archarom

Tiago "MataPatoos" apelido, https://www.twitch.tv/matapatoos

Cristiano "MicroPT" Santos, https://www.twitch.tv/micropt

André "Thementalcraft" Nobre, https://www.twitch.tv/thementalcraft

Inês "Inladybluex" Morete, https://www.twitch.tv/inladybluex

Luís "Lplaranjeira" Laranjeira, https://www.twitch.tv/lupe_original

Marta "MartaKitsu" Nunes, https://www.twitch.tv/martakitsu

Diogo "Savateer" de Sousa, https://www.twitch.tv/savateer

Luís "m0oVe" Silva, https://www.twitch.tv/m0ove

Diogo "Move_Mind" da Silva, https://www.twitch.tv/move_mind

Pedro "boxxispt" Moita, https://www.twitch.tv/boxxispt

Milene "Chokemeonegai" Sousa, https://www.twitch.tv/chokemeonegai